We are a full service small animal hospital. We offer the following services in our practice:
Boarding & Grooming, Daycare, Playtime, Pool-time, Surgery, Dental Prophylaxis, Dental Radiography, Wellness Care, Preventative Medicine, Internal Medicine, Micro-chipping, Laser Therapy, Ultrasound, Digital Radiography, Order pick-ups, Hospitalization, Laboratory/Diagnostic Services, Fully stocked Pharmaceuticals, Nutritional Consultation, Behavioral Consultation, Pain Management, and on-site Pet Cremation.
~We're a Member of the American Kennel Club Veterinary Network
As a member of the American Kennel Club (AKC) Veterinary Network, we honor veterinary care certificates provided by the registry to new puppy owners. Owners who register their dogs with the AKC receive a variety of benefits, one of which is a certificate for a complimentary wellness exam by a participating veterinary practice. Dog owners may find more information about the AKC Veterinary Network on the website, http://classic.akc.org/vetnet/index.cfm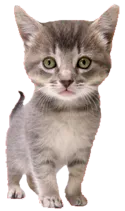 Appointments
Our appointment book is computerized which allows us to efficiently make appointments for you and your pet. Our team will attempt to accommodate all requests to the best of our ability. If you feel you have an emergency with your pet, please call us or come to the hospital immediately. If possible it is best to call before coming in so that a team member can advise you on your particular emergency.
Pick-up Orders
We know the work week can keep you busy, whether you work late, have ball games to attend or other functions, sparing time to get your pets food and medications can be difficult. But if you have a pet that is on medications or prescription food Jonesboro Family Pet Hospital can make it a little bit easier. Instead of spending time coming into the clinic to place your order, just give us a call and we can have your medication or food ready when you need it, we'll even bring it out to your vehicle!
---
PLAY-TIME AVAILABLE at our Paradise Pets Resort!!!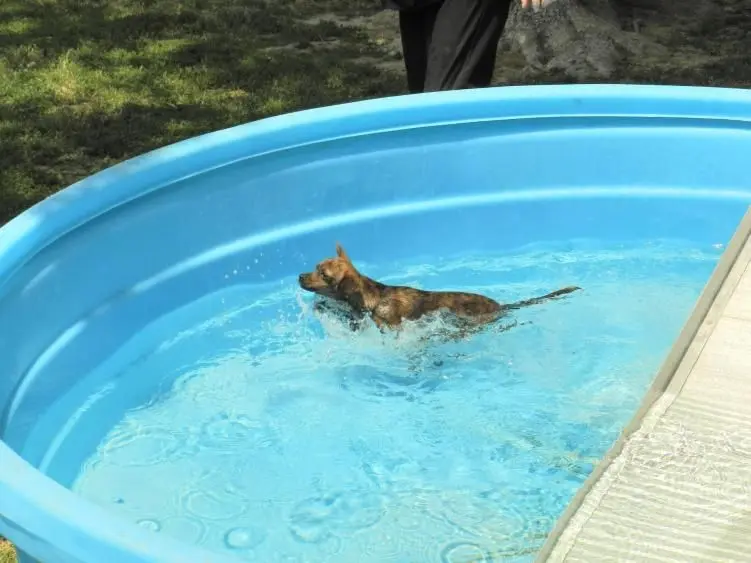 Daycare
Where do your pets stay during the day? We offer Daycare for dogs, cats and even exotic* pets Monday - Saturday. Each day consists of 2-3 potty breaks, and scheduled feedings as directed by you. We offer extra amenities such as baths, nails trims, special treats, and play-times! Call us now for more information or if you would like to set up Daycare for your pet. Each pet must be up to date on vaccinations as recommended by the Jonesboro Family Pet Hospital. *Exotic pets need to have their own food brought with them and habitat if applicable.

---

Emergency & Urgent Care for Established Clients
We have a veterinarian and personnel on call Mon-Thurs who are trained and equipped to handle any life threatening situation. Usually an emergency team consists of at least one veterinarian and their technician working together to save a pet's life. Emergencies can be things such as rat bait poisoning, hit by car, and chocolate ingestion. If you ever feel that your pet needs emergency treatment, do not hesitate to call immediately so that a team member can advise you on your particular emergency.
We are also available for urgent care when the condition is not life-threatening, but you feel your pet needs to be seen before you are able to get an appointment. Our veterinarians may be able to "squeeze" you in between scheduled appointments. When you arrive, our Client Service Representatives will do their best to keep you updated on how long it will be before the doctor is able to see your pet.
We are an exclusive small animal practice which can include the following pets:
Dogs
Cats
Rabbits*
Pocket Pets*
Reptiles*
Birds*
*Select veterinarians only. Call us for more information.
---
Jonesboro Family Pet Hospital operates an open hospital. This means that our team welcomes owners to be with their animals during routine medical procedures. Federal and State regulations do prohibit us from allowing you to be with your pet during surgical procedures and when taking radiographs. We welcome you to tour our boarding facility any time during business hours.
Jonesboro Family Pet Hospital accepts payment via cash, check, MasterCard, Visa, Discover, American Express, debit card, and Care Credit. So that we can continue to provide you high quality service utilizing the best medical technologies, we request that payment be made at the time services are rendered.
We provide treatment plans for all surgeries and hospitalizations. If you have not received a treatment plan, you are welcome to request one at any time for your expected charges.